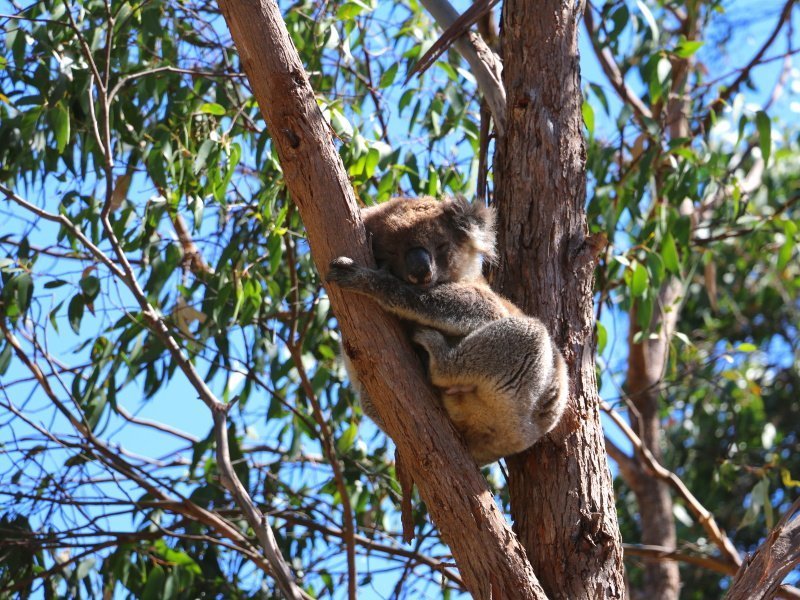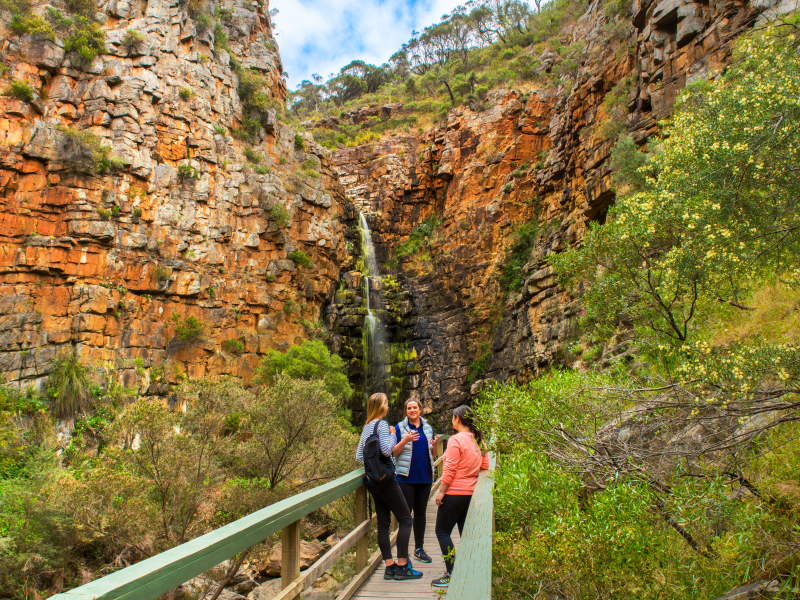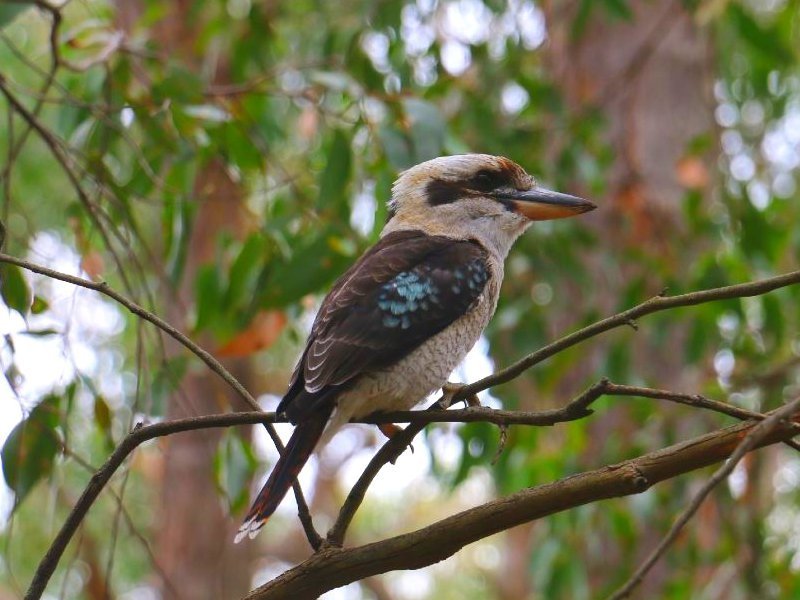 Bushwalk, Wine and Barbecue Eco Tour
---
If you enjoy nature, wildlife and bush walking then a day tour to Adelaide's Morialta Conservation Park is a must do! Be amazed by some of the most breathtaking natural landscape within 30 minutes of Adelaide City. As you follow the trails with your guide, witness an abundance of native flora and fauna set amongst amazing rock faces, gorges and seasonal waterfalls. As the trails come to an end, the experience continues among the gum trees where an exclusive Aussie barbecue lunch and glass of local wine await.
Explore one of Adelaide's most scenic National Parks with an experienced and passionate local guide. This all-inclusive small group tour (maximum 10 people) ensures a personalised and memorable experience and the trails are perfect for beginners and experienced bushwalkers alike.

See many native animals within their natural environment including amazing birdlife and wild koalas among the gum trees. Follow the bush trails to discover the Valley Walk, Giant's Cave, Morialta Falls Plateau Hike and Eagles Nest Lookout.

Revitalise with morning tea while contemplating the surrounding natural bushland and learn about the park's early history, native plants and animals. Taste award winning South Australian wine while relaxing over an Aussie barbecue with native ingredients and spices – a perfect way to end your eco-adventure!

This hike involves some inclines and uneven surfaces and a good level of fitness and mobility is required. The total distance walked is approximately 7 km over 3 hours.
Availability - Tuesday and Thursday (Aug - May) or on request for private groups. Departs Adelaide 8.00am and returns at 2.00pm.
Price - from AUD $189 per person. Return transport, experienced local guide, morning snack, glass of local wine, Aussie barbecue lunch and National Park fees.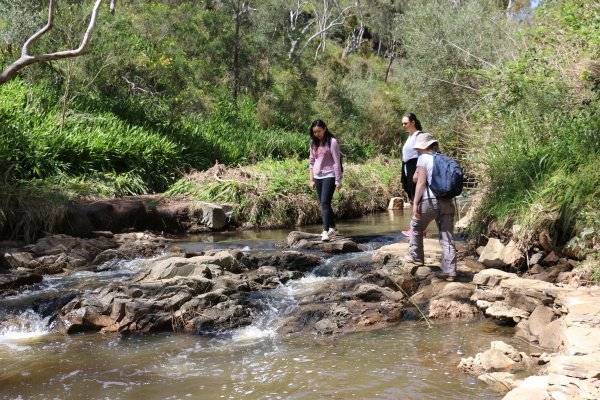 Unique nature based experience

Morialta is part of the traditional lands of the Kaurna people and derives its name from the aboriginal word 'Moriatta' meaning ever flowing! The waterfalls, gorges and 500 hectares of natural bushland in Morialta have provided a popular escape for locals over the past 100 years. This tour provides an active and immersive experience that enriches the understanding of nature and the importance of looking after it.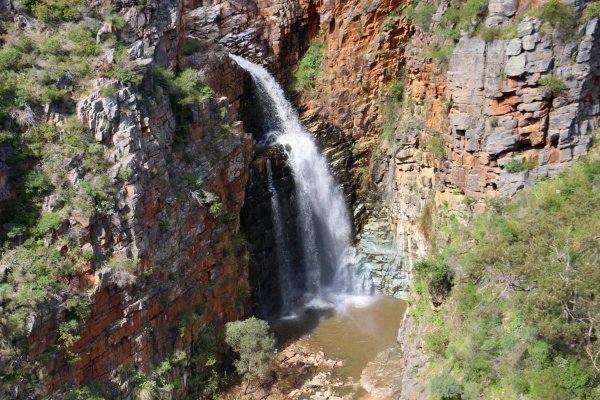 Bushwalking wilderness

Start your morning adventure along the Morialta walking trails as the bush wakes from its night slumber. As you follow the trails, discover amazing rock faces, gorges and seasonal waterfalls cascading over sheer quartzite cliffs. Witness the dawn colours bounce on the spectacular rugged vistas and capture the sense of nature while discovering the natural wonders of this national reserve.
"Great walk today, had the abundant flora and fauna explained to me especially the birds. It was like being in the outback but actually in the suburbs of Adelaide, a must do when you are in Adelaide" BellaBAdelaide (Trip Advisor)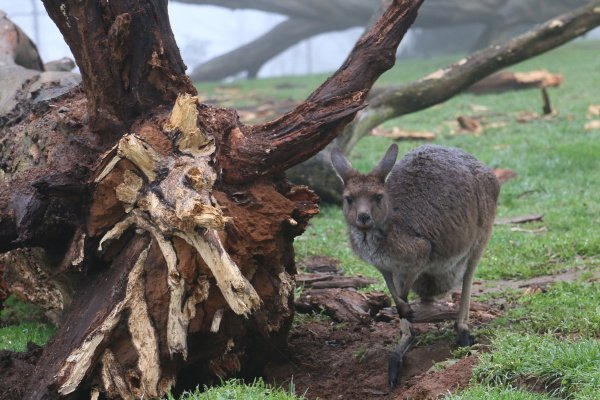 Admire native animals in the wild

Morialta is the best place in Adelaide where you can see koalas in the wild! It offers rich biodiversity where many native fauna can be spotted including the occasional kangaroo or echidna. The creeks, rock pools and the higher slopes of the Gorge offer a perfect habitat to several species of frogs and small lizards such as geckos, skinks, and dragons.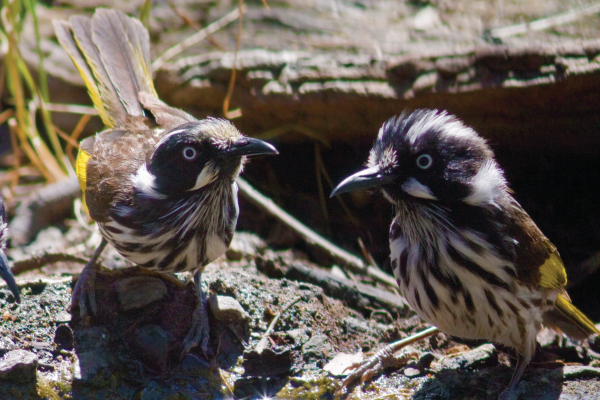 See amazing birdlife and wildflowers

Listen to the sounds and observe the many native birds such as the Superb Fairy-wren, rare Golden Whistler, Rainbow Lorikeet and the iconic Laughing Kookaburra. Use the supplied binoculars and see how many species you can discover. Every winter and spring the park is abundant with native wildflowers including many delicate and colourful orchid species.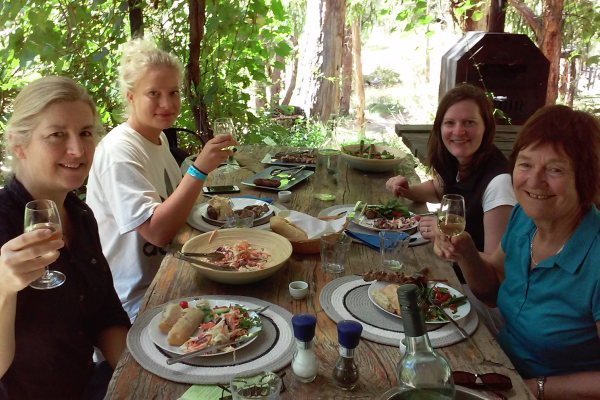 Savour an Aussie BBQ with native spices

After working up an appetite arrive to your private outdoor dining location set among the gum trees. Enjoy a glass of handcrafted cool climate wine grown locally in the picturesque Adelaide Hills. Then, relax over an Aussie barbecue and discover native ingredients and spices – a perfect way to end your eco-adventure!
---
Important Information
Please dress appropriately for the weather. We recommend you wear comfortable walking shoes, sunscreen, hat and sunglasses and bring a small lightweight backpack for personal items. And don't forget your camera!
This hike involves some inclines and uneven surfaces and a good level of fitness and mobility is required. The total distance walked is approximately 7 km over 3 hours.
This tour has a minimum age requirement of 12.
Departure | 8.00am from the pureSA office located at 111 Franklin Street Adelaide (directly across from the Adelaide Central Bus Station) - click here for Google Map. Please arrive 10 minutes early to allow time for check in.
Alternate Pickup Locations - selected City accommodation pickup available upon request. Note that accommodation pickup is scheduled between 7.40am - 7.50am, please be ready a few minutes prior to this.

Return | You will arrive back at the pureSA office or your accommodation at approximately 2.00pm