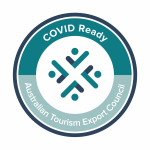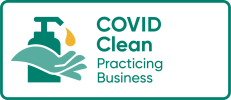 COVID-19 General Policy – as at 01 July 2020
Pure SA is now open for bookings with travel from 01 July 2020. We are so pleased to be able to welcome you back!! We want you to enjoy your time with us worry free, so we have implemented a number of measures designed to keep everyone safe.
By the South Australian Government Health 'principles for tour and transport vehicles' we are able to operate at maximum capacity. However, for tours that utilise the Pure SA bus we will currently restrict passenger numbers to further assist social distancing. For other tours and in all cases when outside the vehicle we will observe social distancing requirements as directed.
Pure SA are following the recommendations of the South Australian Health department and have implemented COVID-19 health, safety and cleaning protocols. Please note that if you are unwell or have recently travelled from a restricted jurisdiction and have not quarantined for a period of 14 days you will not be permitted to join a tour.
Our South Australian Government endorsed COVID-safe plan can be downloaded here.
A few key points:
Staff have been trained with safe hygiene and social distancing practice.

Limitations to PAX numbers have been implemented on some tours to assist social distancing.

Increased cleaning frequency of touched surfaces including vehicles, bikes and equipment.

Access to hand sanitiser provided throughout tours.
Please also note that prior to joining a tour Pure SA staff will:
Ask general wellbeing questions and may perform temperature checks of all customers and staff. Please note that if you are showing flu-like symptoms or have a fever (over 37.5 deg Celsius), you will not be permitted to join a tour.

Confirm or collect from every passenger their name and phone or email to assist with contact tracing if required. This information is required to be retained by Pure SA for a period of 28 days and will be destroyed thereafter.

Provide an orientation to all customers regarding safe hygiene and social distancing practices while on tour.
Pure SA will continually monitor the COVID-19 situation and health department recommendations and reserve the right to amend these protocols without notice. These policies are in place to ensure the safety of all customers, our staff and suppliers.
Past Updates | COVID-19
UPDATE 28 May 2020 – All regular tours are currently unavailable until 01 July 2020. Our latest understanding is that we'll be able to resume operations on introduction of the South Australian Government's Step 3 recovery phase, however no detail has been provided to when or what this may entail.
UPDATE 23 March 2020 – All tours booked for April and May have now been cancelled and refunds will be processed this week. At this stage bookings are open from June however please check this status or email prior to booking. Thank you.
STATEMENT 14 March 2020 – Pure SA is taking a proactive and responsible stance regarding the accelerated spread of the Coronavirus disease (COVID-19). Effective immediately all tours up until 01 April 2020 have been cancelled and no further bookings will be taken for this period. This date will be reviewed weekly and will likely extend given an ongoing escalation of the situation. All existing bookings to this date will receive a FULL refund.
This decision has not been taken lightly. Pure SA take the escalating situation seriously and recognise that our duty of care and first priority is in protecting the health and safety of our customers, staff, suppliers and the wider community. Given the guidelines of health departments in regard the heightened risk of community spread through travel from any destination, including Australia, the risks are considered unacceptable.
Pure SA believe all of community including our devastated tourism industry must take considered actions against the spread of this disease now. This is a duty of care issue that extends beyond profit. The longer the spread goes on, the longer and much harder the recovery process will be for the whole economy.
By taking immediate action, Pure SA hope to play its part through this challenging period and be in a better and stronger position to cater to our returning travelers once it is considered safe to do so.