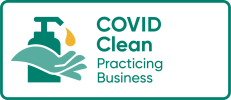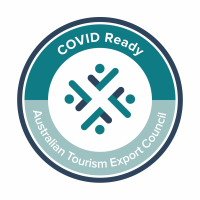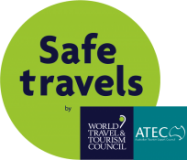 UPDATE 12 January 2020 - Anyone who has been in or travelled through any COVID restricted jurisdiction or identified location within the last 14 days (prior to your booking date) will not be permitted on tours.  This also applies to any close contacts. Should you have any questions please do not hesitate to call or email.
Current Alert - If you have been in the Greater Melbourne area on or after May 20th you will not be permitted to join a tour.
COVID-19 General Policy
Pure SA is now open for bookings with travel from 01 July 2020. We are so pleased to be able to welcome you back!! We want you to enjoy your time with us worry free, so we have implemented a number of measures designed to keep everyone safe.
By the South Australian Government Health 'principles for tour and transport vehicles' we are able to operate at maximum capacity. However, for tours that utilise the Pure SA bus we will currently restrict passenger numbers to further assist social distancing. For other tours and in all cases when outside the vehicle we will observe social distancing requirements as directed.
Pure SA are following the recommendations of the South Australian Health department and have implemented COVID-19 health, safety and cleaning protocols. Please note that if you are unwell or have recently travelled from a restricted jurisdiction and have not quarantined for a period of 14 days you will not be permitted to join a tour.
Our South Australian Government endorsed COVID-safe plan can be downloaded here.
A few key points:
Staff have been trained with safe hygiene and social distancing practice.

Limitations to PAX numbers have been implemented on some tours to assist social distancing.

Increased cleaning frequency of touched surfaces including vehicles, bikes and equipment.

Access to hand sanitiser provided throughout tours.
Please also note that prior to joining a tour Pure SA staff will:
Ask general wellbeing questions and may perform temperature checks of all customers and staff. Please note that if you are showing flu-like symptoms or have a fever (over 37.5 deg Celsius), you will not be permitted to join a tour.

Confirm or collect from every passenger their name and phone or email to assist with contact tracing if required. This information is required to be retained by Pure SA for a period of 28 days and will be destroyed thereafter.

Provide an orientation to all customers regarding safe hygiene and social distancing practices while on tour.
Pure SA will continually monitor the COVID-19 situation and health department recommendations and reserve the right to amend these protocols without notice. These policies are in place to ensure the safety of all customers, our staff and suppliers.