"pureSA aim to seek and package unique and memorable travel experiences that connect with and capture the pure essence of South Australia - its natural environment, its culture, its adventure"
Do what the locals do .....
Launched in October 2015 pureSA is a locally owned and fully accredited tour business that prides itself on promoting and advocating sustainable tourism initiatives. From the outset it's intention has been to connect visitors to the best outdoor and nature based activities and experiences close to Adelaide - or put another way we go where the locals go!
The co-founder and CEO at pureSA is Mike who together with the pureSA team share an undeniable passion for all things Adelaide and South Australia. "We want you to love our home as much as we do and are looking forward to showing you a great time while in our beautiful state"
Interesting fact - as you probably realise pureSA is short for Pure South Australia but it was also an intentional play on words - 'puresa' in Catalan means 'purity' -  a perfect fit for a nature based tour company!
Our social and environmental footprint ....
Pure SA take seriously the risk of human practices on our planet's natural resources and fragile environment. In all that we do we adopt a leave no trace policy and attempt to minimise, reduce and reuse resources.
We also believe in keeping it local, supporting communities and businesses, and in creating tours that are sustainable, immersive, experimental and educational.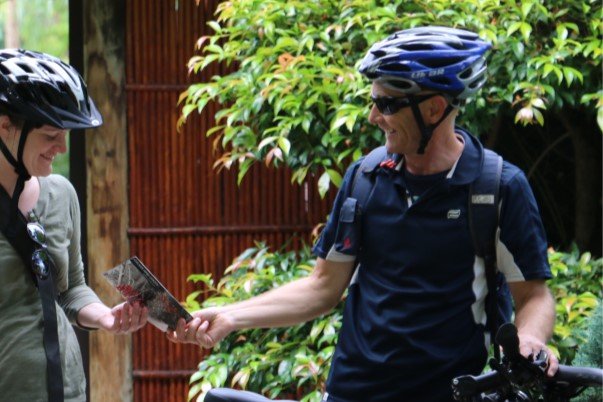 Mike
"My life motto is to take every opportunity to try something I have never experienced before. Growing up and running free on the beaches of the east coast near Sydney no doubt formed my spirit of adventure!"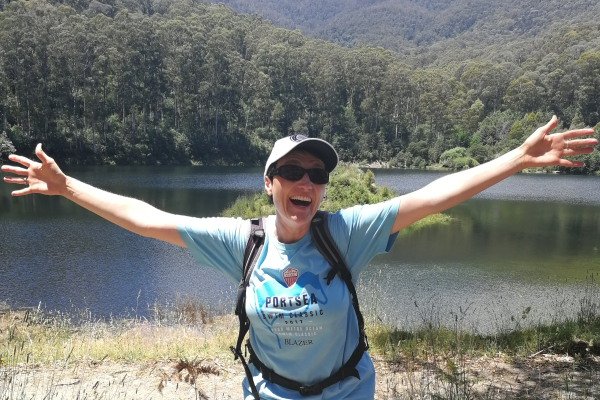 Uli
"So lucky living in South Australia! I love the interaction with our customers while out and about in nature. Whether it's spotting wildlife, hiking in national parks or simply showcasing the beauty of South Australia."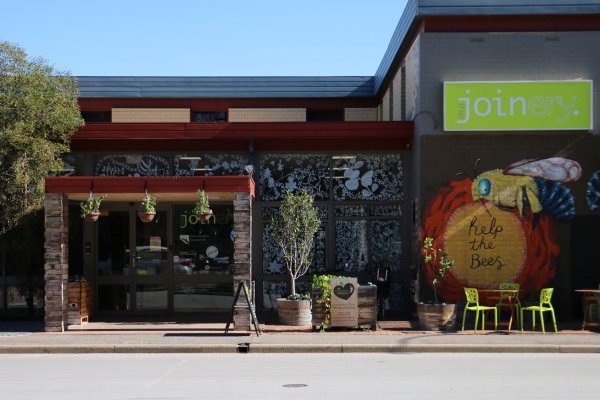 the pureSA office
Our office and central departure point is at The Joinery 111 Franklin St, Adelaide. We proudly share this space with a mix of local environmental and community businesses.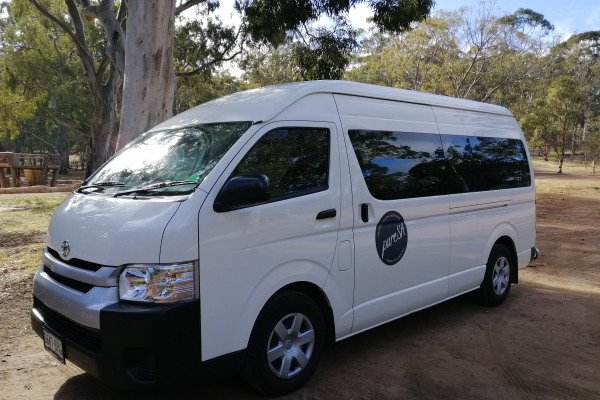 the pureSA bus
Our tour bus is a late model 14 seat Toyota Hiace Commuter. It is air conditioned, equipped with passenger seat belts and fully licensed for tour operation.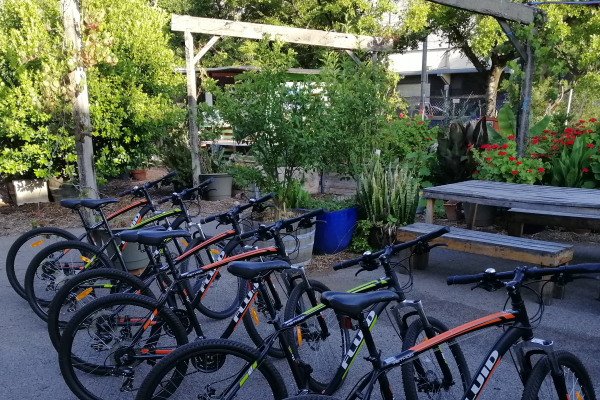 the pureSA bikes
Our comfortable and easy to ride tour bikes are perfect to hit the city streets and trails. The bikes are also available for hire, ranging in size from XS to XL. Call for bookings.
pureSA strive to create a business culture focused on providing continuous quality service and our customer enjoyment of our tours and experiences is our number one priority. See our
Customer Charter
here.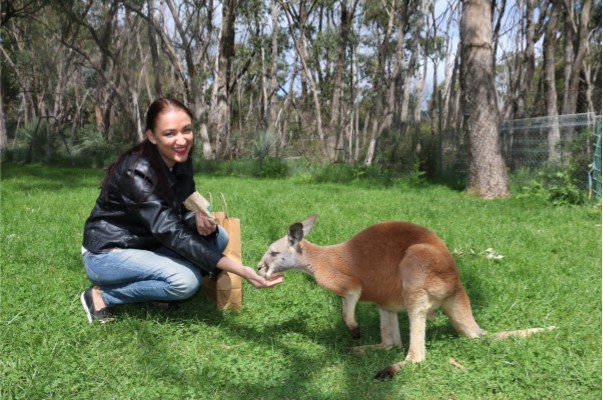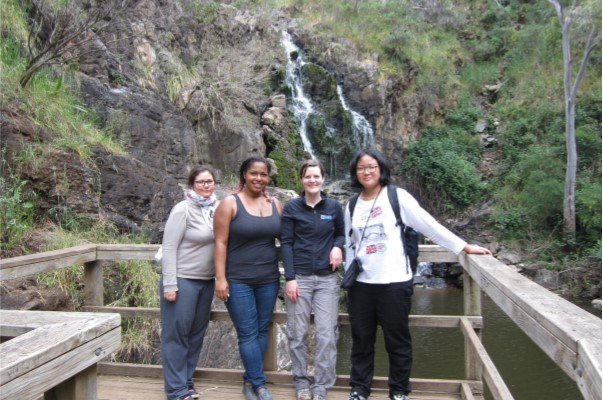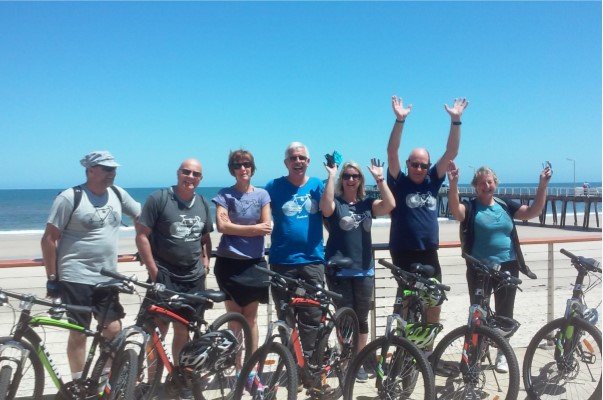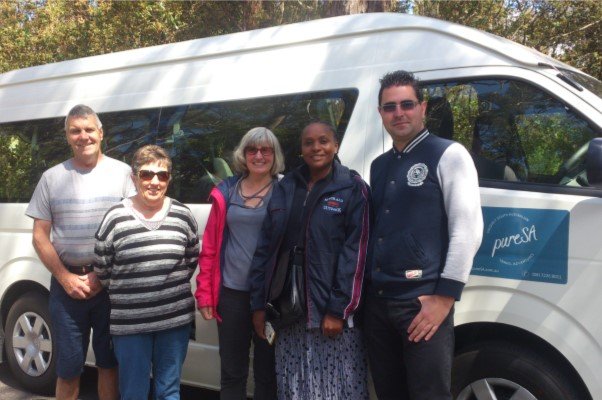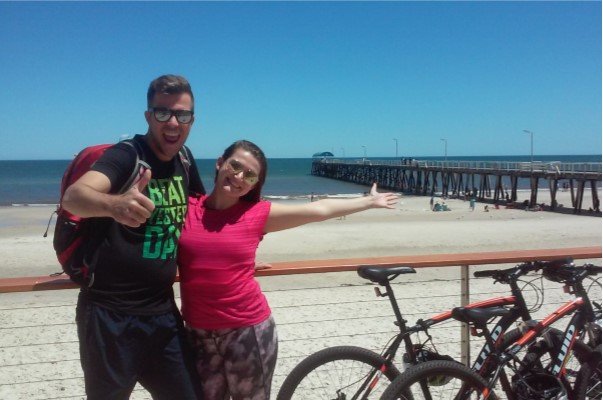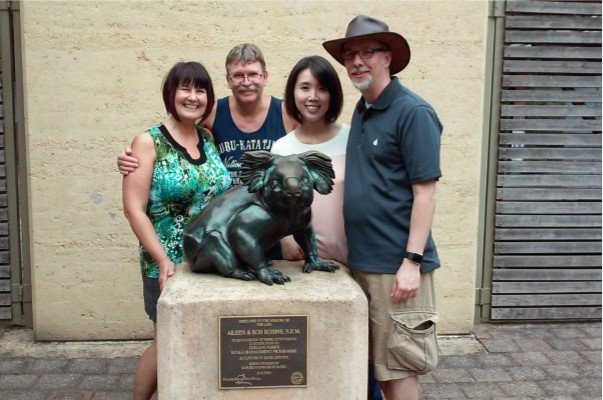 BellaBAdelaide (Trip Advisor)
"Great walk today, had the abundant flora and fauna explained to me especially the birds. It was like being in the outback but actually in the suburbs of Adelaide, a must do when you are in Adelaide"
Helena F (Viator)
"This day was one of the best days I spent on vacation, complete with close-up encounters with koalas, kangaroos and wallabies! If you are looking for a true wildlife adventure, then look no further and book your tour today!"
RareRedLily (Trip Advisor)
"I very much enjoyed the tour. I learned so many new things, met amazing people and had an awesome time. The bikes were great and the guide was knowledgable and fun. I highly recommend this tour."