Swim with the Giant Cuttlefish - self drive package
Self Drive Cuttlefish Experience
Meet in Whyalla
Stress free VIP package
Arrive early - stay longer
2023 Tour Dates
not availablefrom AUD $790 per person
Book today to secure your place!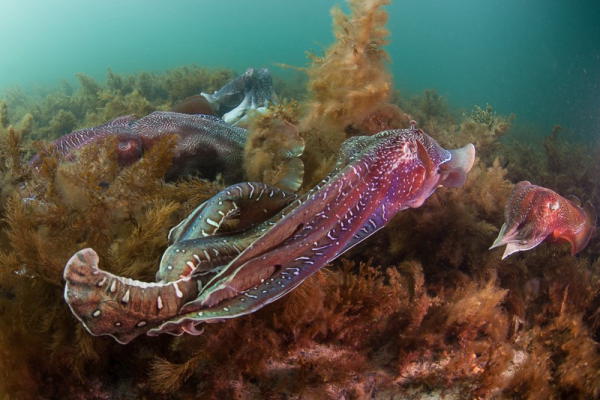 Tour Inclusions
Experienced pureSA guide
Fully guided Cuttlefish experience
Hire of wetsuit and snorkel gear
Overnight accommodation in Whyalla
Meals - 1 Dinner, 1 Breakfast
---
Itinerary Day 1

Make your own way to the home of the Giant Cuttlefish and meet your guide at the accommodation in Whyalla. After dropping your bags in your room, enjoy some well-deserved free time; explore the town, say hello to the renowned local dolphins, walk along the beach or simply relax.
After sunset, sit down to indulge in a delicious dinner while enjoying a presentation from our marine expert. In this fun and informative session you will learn about the Giant Cuttlefish behaviour including how they change colours, patterns and shape.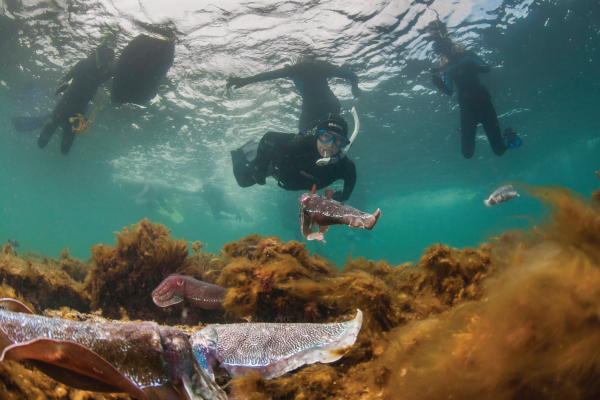 ---
Itinerary Day 2

After waking to enjoy breakfast, you'll soon be driving out to where the Giant Cuttlefish play! Upon arrival you'll get fitted out with your snorkel gear and receive a full experience and safety briefing before entering the water with your marine expert and snorkelling guides.
Swimming just a few metres from shore, you'll start to encounter these unique and wonderful creatures in their natural environment. Observe their graceful gliding among the rocks and sea plants as you witness their changing shapes and colours. Back on shore, you'll change into warm clothes and enjoy a hot drink while reflecting on your amazing Cuttlefish experience.
Now, sadly it is time to say goodbye! Leave Whyalla in your own time and continue on your next adventure!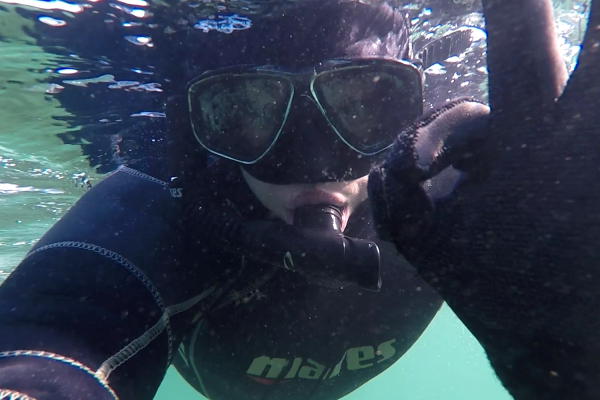 Travel Information
---
Arrival | by 5.30pm | Whyalla
You may check in to the hotel at your convenience and then meet your guide in the reception area at 5.30pm. Upon confirmation of your booking a full itinerary with all detail and directions will be provided.
Departure | at your leisure
At the conclusion of your snorkeling with the Giant Cuttlefish experience you will be free to depart Whyalla at your leisure. Note that you will need to check out of the hotel prior to leaving for the Giant Cuttlefish swim.

Important Tour Information
---
Wetsuit and all snorkel gear for the cuttlefish activity are provided

You will need to bring your own warm towel and dry clothes to change into after the cuttlefish swim

This is a winter activity and it could be cold so warm clothes are highly recommended

Also, don't forget your camera, sunscreen, sunhat, sunglasses and raincoat!

This tour is NOT available for children under the age of 12

All children under the age of 18 must be accompanied by a fare paying adult

A registration and risk release form must be filled out by each participant prior to the Giant Cuttlefish snorkel activity