While Adelaide might be dubbed 'the city of churches' or know more so for our wines and beaches – we're home to some amazing walking trails.
In the presence of these scenic wonders, one can't help but to marvel, each trail highlighting a unique aspect of the state. Whether you're keen on coastal, nature and wildlife, sandstone cliffs, a relaxing stroll, or something more sweat-provoking there's stacks for you in Adelaide!
So, for visitors and locals alike, here are some must-visit trails – and in no particular order:
One of our more iconic walks, the Waterfall Gully to Mount Lofty offers a challenging yet rewarding hike. After suffering some extensive storm damage back in 2016, this trail got a major upgrade, which was completed back in mid-2020.
Get exposed to picturesque views as you hike past waterfalls, streams, and the gully ridges – all structured in a way to be self-guided. This experience transcends a mere visual pleasure, offering an amazing auditory sense – tunning your ears to the sounds of the water and wind moving as well as the native animals communicating. It's truly an immersive experience that takes a deep dive into nature.
Additionally, reaching the summit offers stunning panoramic views overlooking the Adelaide plains and Gulf St Vincent. Where you can refuel with a coffee and delicious treat from the Summit Café before commencing the descent.
"Best hikes in Adelaide – Mike from PureSA explains the hiking route very well and I have used their waterfall gully tours more than 4 times and done different routes," said Maria L via TripAdvisor.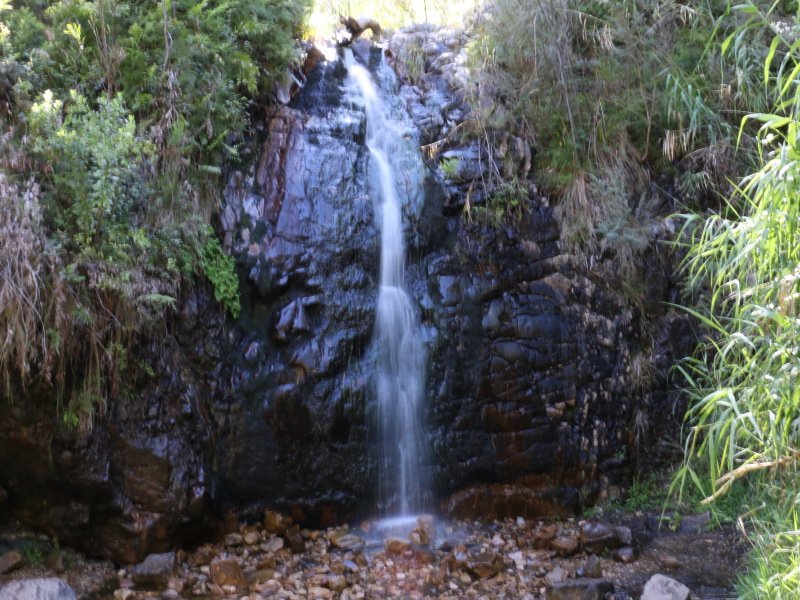 The Marion Coastal Walk
Taking a look now at Adelaide's coastal line, let's dive into the Marion Coastal Walk.
This is a lengthy one, covering 7.2km from Marino in the north to Hallett Headland Reserve in the south – taking roughly 3 hours one way. However, walking the full length isn't a must this hike is open to being dissected starting and stopping where it best suits you.
A must see within this is the Hallett Cove Board walk – wrapping the rugged beauty of Adelaide's coastline in a simply spectacular clifftop boardwalk this trek is breath-taking. With twists and turns forked in this path, the opportunity to see new sites and opt for alternate routes is plentiful.
"Beautiful views – Living right near the boardwalk is a huge bonus as we get to hike the Marion coastal walking trail almost every day. The scenery never gets old as the sunsets are different each day. It's a great workout climbing the steps and increasing our pace if we want to work out more or if we just want to enjoy a relaxed walk we go slower," said Lisa and Dave B via TripAdvisor.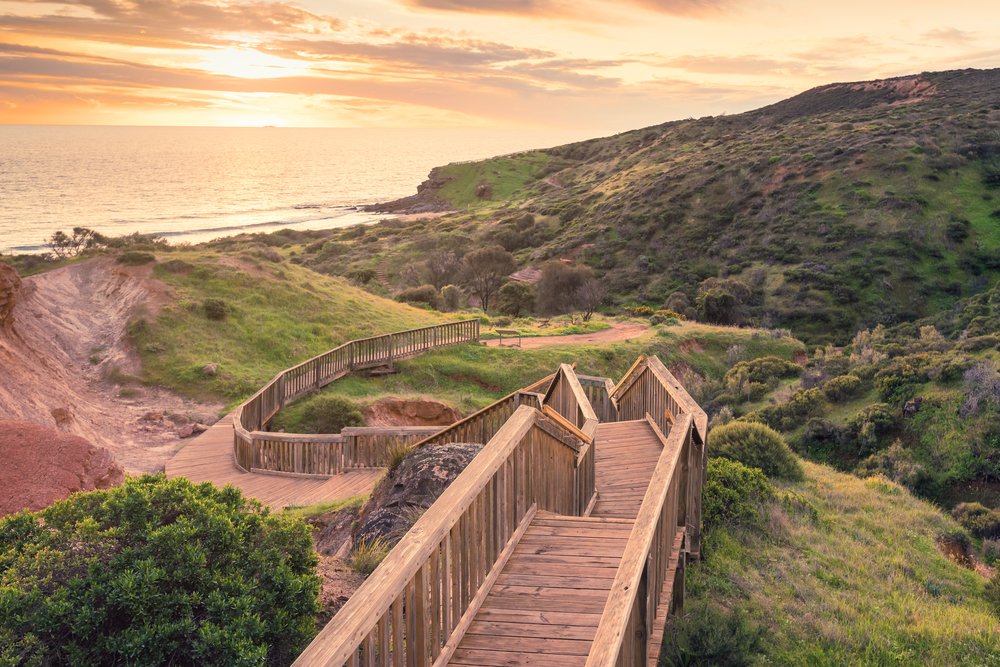 A sure-fire way to get up close and personal with SA wildlife, take a walk on the wild side with the amazing Cleland hike.
Exploring the 35-hectare park on the self-discovery trails, you'll run into curious critters roaming free in their natural environment. Amid your walk pause to feed our iconic Aussie kangaroos and wallabies, be mesmerised by the lively wetland birds, and get up close and personal with the absolutely adorable koalas.
There are no shortages when it comes to pathways, Walking SA has outlined on their map 11 different routes to take all within the Cleland Conservation Park!
"Thanks to Mike who made this day unforgettable with this wonderful tour to Cleland wildlife park. Excellent service and a wonderful drive through Adelaide Hills to Mount Lofty Summit with amazing views. Afterwards great time in the huge wildlife park. Kangaroos, wallabies, koalas… seem to be so happy there with lots of space in wonderful nature! And don't forget to see Fred the funniest common wombat – what a wonderful experience!" said Svenja D via TripAdvisor.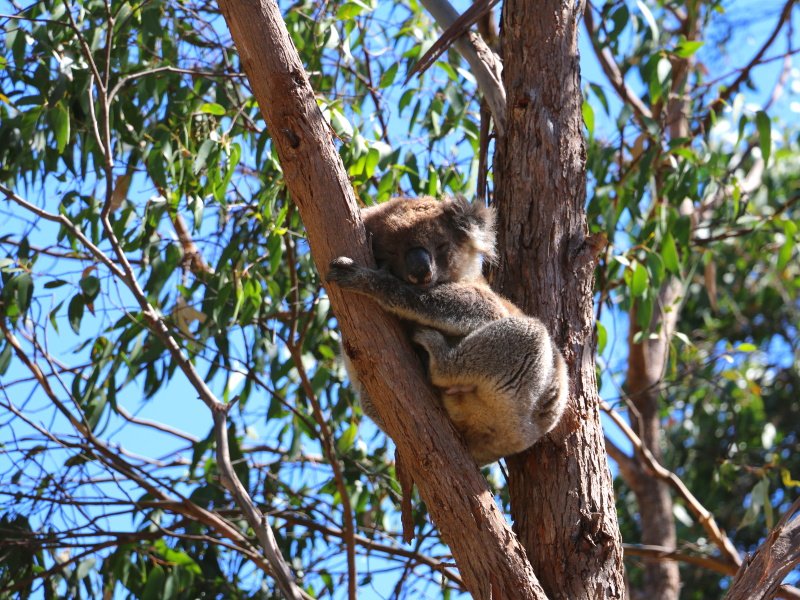 For more than 100 years this has been an embraced escape, offering something for just about everyone.
This is a wonder well worth experiencing year-round. In winter witness the waterfalls flowing at their peak and amid the warmer weather, experience stunning wildflowers blooming at their brightest. Only a thirty-minute drive from the city, experiencing this park will make you feel like you're completely secluded from city life.
Some things you can expect to see are:
creeks
woodlands
gorges
stunning waterfalls
"Certainly, the visit was made much more pleasant and easier under the expert guidance of Shavojn who is so very passionate and knowledgeable about the flora and fauna in Adelaide. Mike is also an extraordinary person who made the visit feel very much personalised and warm. Thankful to meet the great people working in pureSA!," said Gabriel D via TripAdvisor.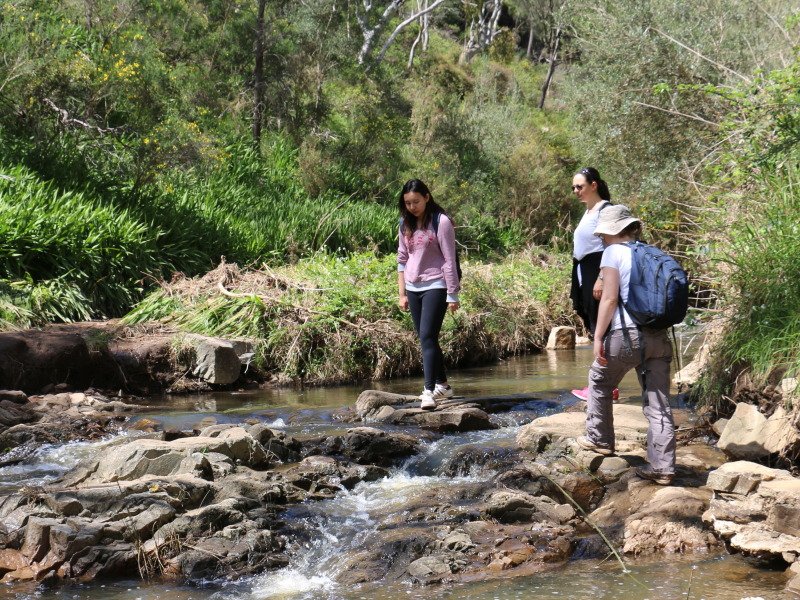 What's been your favourite trail that calls Adelaide home, either on or off this list?
Short on adventures? Book into one of our many experiences or find some more inspiration on the walking SA site.